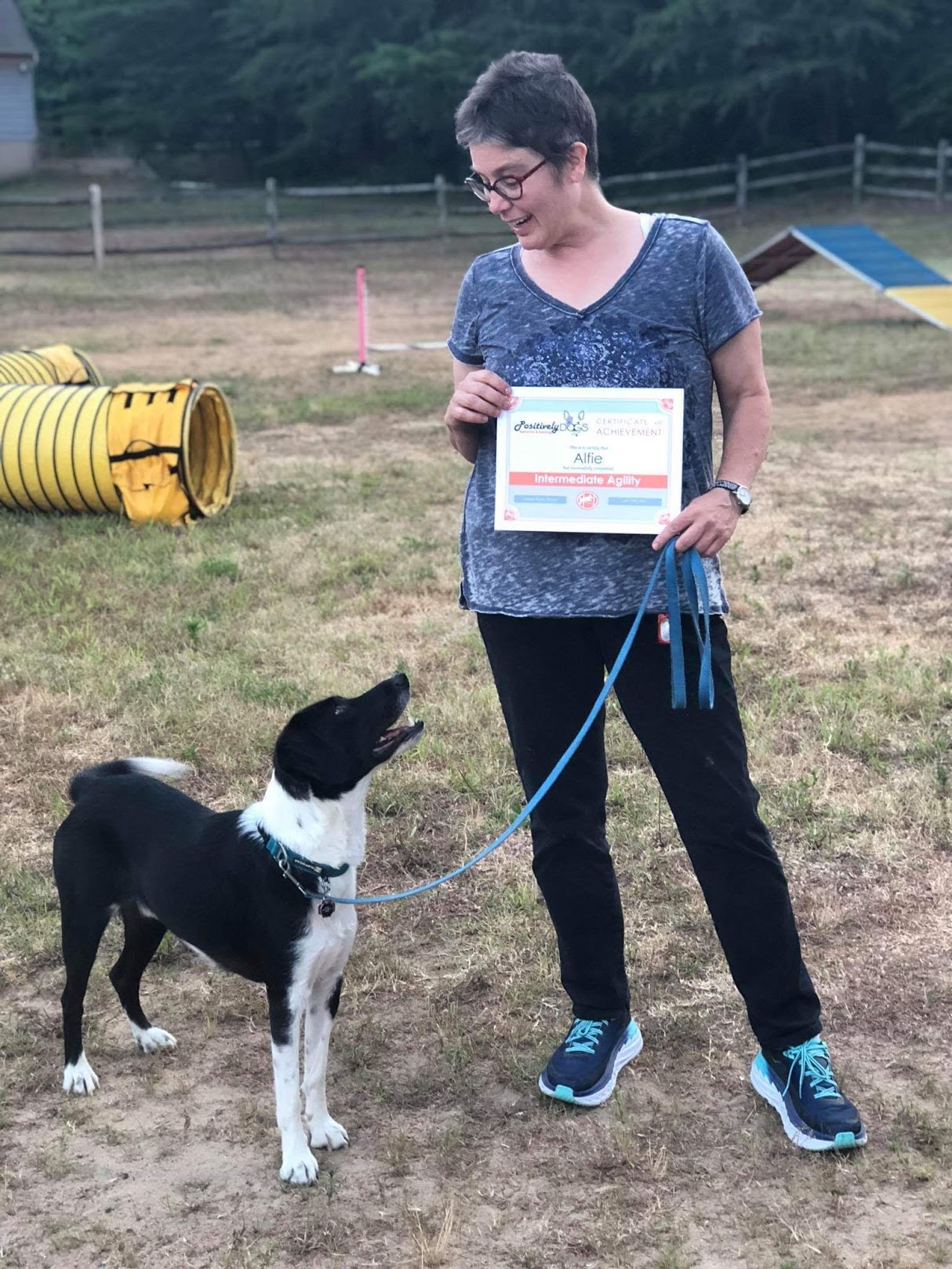 Alexis Bond
CPDT-KA, PMCT
As a lifelong Annapolitan with more than 25 years in the pet care industry, Alexis has been working with pet owners and their dogs not only in veterinary support care, but also through her established dog walking business which was one of the first in Anne Arundel Co. Alexis also enjoys volunteering with the Prince George's County SPCA for whom she has fostered many puppies.
Alexis has a special interest in helping people and families build a mutually respectful relationship with their dogs. She enjoys the creative process of finding the best mix mental enrichment, combined with training and management to create a peaceful home environment for all.
Alexis lives with her three PGSPCA dogs Lizy, Alfie, and Benji and her cats Kitty, Mitty, and Henry who all enjoy positive trick training and enrichment games. Alfie and Benji first brought her to PDOGS where she learned how many humane options there are for dogs like them who were labeled "unadoptable." She watched it work wonders for her own dogs and will always have a special interest in those adolescent and adult dogs who struggle to fit in.
Alexis is certified as a CPDT-KA (Certified Pet Dog Trainer – Knowledge Assessed) and as a PMCT (Pat Miller Certified Trainer) in addition to being a professional member of Pet Professional Guild (PPG), the Association of Professional Dog Trainers (APDT), and is certified in Pet First Aid and CPR. As a dedicated trainer who practices and promotes science based positive reinforcement training, Alexis is dedicated to her ongoing continuing education and development.